Fantasies of Sexy Karishma Aunty
Hi Friends, this is Stephen back with a bang on the story. Thanks to all my previous responders. Your responses really boosted me. Well coming to the story, this is about Karishma aunty, whom I met online through one of the apps. Coming to the main story.
Karishma aunty is not straight forward. When I saw emails and messages from different people, everyone was so straight forward asking for face pics, numbers immediate sex online sex, etc. This one mail particularly interested me from her giving a total description of what she is expecting.
Friends, it's quite common that I am married and wont be giving face pics directly to an unknown girl or woman who just dropped me a mail by reading my story. There are no fools here. We chatted on hangouts for some time. Maybe 3 months or so.
We shared our fantasies slowly got comfortable with each other and started chatting daily. It used to be our routine. As you all know for previous users and for new users. I am Stephen, stay at Kukatpally Area Hyderabad and a consultant.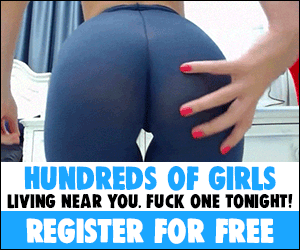 Just for exchanging numbers, it took around 1 and a half month for us. Until then we chatted in hangouts. So finally we made our plans to go outside and meet. As per our plan, we met at a restaurant which is packed in the evenings. She came in the car and I was in a cab.
When I finally met her, she directly hugged me and said, "Hi!" I was just looking at her. She nodded her head up and asked what happened? I whispered in her ears, "Aunty, I think I just had a cum after your hug." She laughed and said, "Really? Let's go up and have dinner."
Then we walked upstairs. There the guy who was attending customers said, "Yes Madam?" I said "A table for two." He asked us to give him a minute and went inside and came out and said, "We have it, sir, Please follow me." I just pressed her ass from the back saying"Chalo."
She just gave a sigh loud so he can hear her. She gave me an expression very naughty and moved my hand from her ass. All this was visible to that waiter. He just laughed and went ahead. After sitting on chairs, I said, "Are you crazy, why did you do so?"
"He would have not known if you didn't make sound and gave those weird expressions and your hand movements. You made it so obvious that I was pressing your ass." She said, "That's the idea boss, I want him to know that you are pressing my ass," and winked.
As we already got close to each other I said, "You are such a bitch, I'm telling you." We both laughed and started giving him some orders on the menu. As we had already planned this, she said, "Do you have what I asked for?" I nodded my head and removed my shoes. I tied a condom to my legs thumb finger.
She said "I am not wearing any panty as you might have already known that with the touch you had outside. You are free to finger fuck me anytime you wish." So I decided to make this more erotic. I didn't do anything for some time except talking casually about some plans that I had for the evening.
When the food came and he was serving her, I stretched my leg and started lifting her saree touching legs and rubbing upside. She was talking to the waiter about the items and suddenly she stopped talking when I was doing these deeds. He asked her, "Anything wrong madam?"
She said nothing and drank some water. After serving he left, she asked what that was? I said, "You asked for it and now just see what will happen and I winked." She said, "Ok I'll see." So we started drinking some fruit cocktails. I started rubbing up against things and reached pussy. I was rubbing her pussy and then she started breathing heavily.
She said "Don't make me cum here. It doesn't look good at all. I am not wearing any panty." I said, "No excuses and threw some tissues on her." She had cum there and wiped with the tissues I threw at her. Then we had some food. She kept the tissues with her covering them with some more tissues.
The waiter asked her to keep the tissues on the plate and he would take away. She said "It's ok, I'll throw in the dustbin, not an issue," and smiled. He went away swiped the card. He got the card back and gave it to her and said, "Sir, if you don't mind me saying to her, Madam, you are damn gorgeous!"
We both smiled at each other and she asked if he wanted a selfie? It's a very far restaurant from where we live and there is no chance people would know about this. So he took this bold step. He said, "Sure madam." Then we went to the lounge area.
She just put her hand over his shoulder and gave the selfie pose. With her actions, this waiter took some nerve and placed his hand around her hip to lower waist area on her bum. She was wearing a saree of red color. So all this looked so casual.
They took a selfie and we left. We entered the lift and I immediately asked her if he pressed her butt part at the back. She said, "Sure he did but it looked so casual with the selfie action nothing so deliberate and hard." I said, "I'll show you what hard is."
I dragged her to me and pressed hard this time. She moaned loudly, "Not this hard, yaar." I said, "You deserve this." She said, "You all men are the same. You just got possessive and got mad for him pressing my butt. Didn't you? We are just out on a sex date. I am not your wife dear."
I said, "Whoever comes with me my wife or my affair is mine and just mine. Yes, I get mad to see these things with others when you are mine." She said, "Sorry dear! I am all yours from now on." We got into her car and we went to the planned location.
We checked in to the hotel. Went inside the room. As soon as I closed the door, she removed her saree and jumped on me and started kissing me. I too just grabbed her waist. We were french kissing. I was pressing her hips and bare ass under the saree.
She was getting excited about my actions and breathing deeply. I just started pressing her butt so hard and rubbing her pussy and kissing her. Her pussy was so set. She was removing her blouse doing this and bra. As soon as she removed her bra. I started sucking her boobs, nipples all over and biting them with lips.
She started sucking my neck earlobes. I was draping those boobs like mangoes and she was shouting. I then threw her on the bed and removed her petticoat. She was all nude then. I too got nude and started entering her pussy. It went smoothly as she was wet.
She said, "No condom?" I said, "No condom. Just feel my muscle." She said, "I am fine with it." Then I started fucking her in missionary position. I already masturbated 5 times the previous day so as not to cum so soon. I took 3 viagra pills on that day, so I wont get down.
I started fucking her madly and her boobs were shaking like anything. I fucked her maybe for 20 minutes like that. She had cummed thrice in that time and I finally cummed inside her pussy. She said, "How many did you take?" I said, "3." She said, "Are you gonna kill me tonight?"
I said, "I am gonna fulfill all my fantasies tonight with you." Then we got into the 69 position and started sucking each other. Then she bent and showed me to her ass. I licked her ass nicely. Then we went inside the bathroom. She turned on the shower and bent showing her ass high close to my dick.
I entered her ass and started fucking her ass. She was moaning. I was fucking her so badly with heavy breaths. I fucked her for almost 30 minutes this time and then she fell down. We took a clean bath and ordered something else. Then the room service boy came up and rand the bell.
She was in her nighty and received the order and the guy left. She immediately closed the door, opened the nighty and said, "How am I?" I said, "Poor soul, you are so desperate." We both laughed again had the ordered items once again. Then we slept on each other and talked so many things.
Did so many naughty things. I fucked her boobs once again. Lifted her leg and fucked her pussy like in porn movies. Then fucked her pussy from the back. I even fucked her ass so deep this time. She even asked for some different angles that she watched in porn movies. We kept experimenting.
I was sucking her boobs and fucking her ass while she was riding my dick. She was moaning crazily and riding over me. It was without condom, so both of us were enjoying like anything. She was moaning.
"Fuck me, you dirty scumbag. You ate my ass and you are drilling it. You shameless swine, fucking my such a gorgeous ass. You are unfit to touch it. Feel this as a boon you dirty scoundrel fucking my ass sucking my boobs. You are not my husband. You touched my pussy in public pressed my ass in public."
"Who do you think you are. I am from elite class and I am an angel. You are a rotten idiot and you sucked my asshole. That's who you are. You should suck my asshole. But you are fucking my ass now licking my boobs. It's such a privilege I gave you."
I said, "Bitch just get fucked keep saying fuck me, otherwise I'll remove my dick now."
She said, "Oh master not now please, fuck me. I am your slave. I am your bitch such a randi hu main. Fuck me fuck me. I'll suck your cock, please suck my boobs anywhere if you want. Even in public but just don't leave me now. Am I not gorgeous, how can you leave me. I am cumming."
And then she came and hugged me and fell over me. We just slept like that for some time. At midnight she wore transparent lingerie with a nightgown and we went to the terrace around 2 am. Then we got nude there and watched the city for some time. Then she bent and said do your duty.
I just started fucking her ass there. There was no one on the terrace and everyone was sleeping. She also didn't make any noise this time. As she knew it was dangerous and I was fucking her. She was enjoying the open air and fucking her ass.
It's one of the fantasies. She was imagining as public sex was happening to her with all the car horns etc going on the round. She was still having her ass fucked. After some time, it was too erotic for both of us and I had cummed within 15 minutes.
She said, "So soon this time?" I said, "Too much excitement." We dressed up and went to our room and slept. We checked out around 8:30 am and departed. She said, "I don't know when I might talk to you again. I know this is my first time with outsiders. I will have this guilt for so long time."
Then I said, take your time and reach out only when you are willing. Friends, please post your comments and yes Married ladies, contact me for secret friendships. Girls/Women, please do understand that I am married and I don't show immediate face pics and all.
So if you are expecting the genuine secret relationship without affecting both of the real lives. Then contact me on stephenberge21@gmail.com. If you are just for online friendships, casual chats or sex chats and without long term, I am fine with it but I wont show my face.
I am genuine and I keep the secrecy at most. Think of it before pinging. I take months to get along build trust before getting into sexual relationships.